5400 Fair School Road, Glen Rock, PA 17327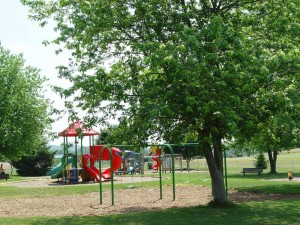 Thanks Agnes, If not for you we might still be a cornfield!
Sometimes out of tragedy comes triumph. So it was in 1972 when the borough council voted to adopt a recreation board after Hurricane Agnes devastated much of our downtown including the baseball field just up the tracks in Centerville. Then, in just 4 short years, the Glen Rock Park was dedicated to featuring a baseball field, softball field, and play equipment. Since that time countless volunteers, organizations and individuals have added many other amenities to make it one of the finest facilities in York County.
Please go to https://www.glenrockbarkforthepark.com for park information.
---
History of the Park
Click here to download the Park History.
Click here to download a park flyer.